UX or User Experience has become a buzzword. But while everyone has some idea about what a web developer does, most of us don't know a lot about the work of a UX designer.
In a general sense, the main focus of UX design is usability, whereas a web designer's job is directed towards aesthetics and functionality. But these domains overlap quite often.
UX concepts are not confined to websites or software products alone. However, in this article, we will discuss the role of a UX designer from a web design perspective.
UX vs UI
First, we should clarify a common confusion regarding UX vs UI design. UX design and UI design are different, but the differences are subtle.
Here is an example:
If an app is difficult to use despite having a nice looking interface, then that is poor UX design. On the other hand, if the site or app looks visually unattractive, the UI designer has more work to do.
A successful web design project needs an active collaboration between developers, UI designers and UX specialists.
Tasks of a UX Designer
The UX design process involves four steps:
1. The Research Process
User research is an important task for a UX designer. In this case, a UX designer differs from a general creative designer. Real-life data is important here.
UX designers will test how users are interacting with a site. They must focus on users' behaviours and chain of actions; what dictates their decisions when browsing websites. If the site doesn't exist already, a UX designer may seek this information from other similar sites.
2. The Design
After the research phase, the UX designer will have an idea about the possible pattern of user interaction. Based on this, she will design the skeleton of the site. The focus of the design is not about looks or visual aspects of the website. It mostly involves wireframing.
What is wireframing?
A wireframe is a visual framework or outline that represents the basic layout of a website or app. It can also be interactive. Thanks to tools like Balsamiq, UX designers can make interactive prototypes without coding.
3. Testing phase
During this phase, the UX designer will test how the prototype works in real life. Storyboarding is a common technique in this regard. There are other methods of prototype testing such as – a/b testing and remote user testing.
What is storyboarding?
A storyboard shows the interaction of the user with the product in a visual step by step fashion. It helps the UX designer to think about all the possible scenarios.
4. Implementation
In this final step, The UX designer works closely with the developers to ensure that the prototype is properly translated into a working website. In general, the whole UX design process needs a close collaboration between the design and development team.
The stages we mentioned above don't always come in such a linear way. User testing, for instance, is often done near the final stage of website development.
It may go like this – A number of sample users try to perform certain tasks using the site or app. The UX designer hears them think out loud and notes the difficulties they face. This process often takes place in multiple iterations. Selection of a right group of test participants is very important.
A UX designer actually has to wear many hats. So, knowledge in graphic designing and web development never hurts. Also, generic skills like project management and critical thinking are necessary to become a great User Experience designer.
AI that makes images: 10 Breakthrough Te...
27 Feb, 2023
10 Breakthrough Technologies 2023...
27 Feb, 2023
Cloud services decelerate, but remain co...
27 Feb, 2023
Cloud services decelerate, but remain co...
27 Feb, 2023
10 Breakthrough Technologies 2023...
27 Feb, 2023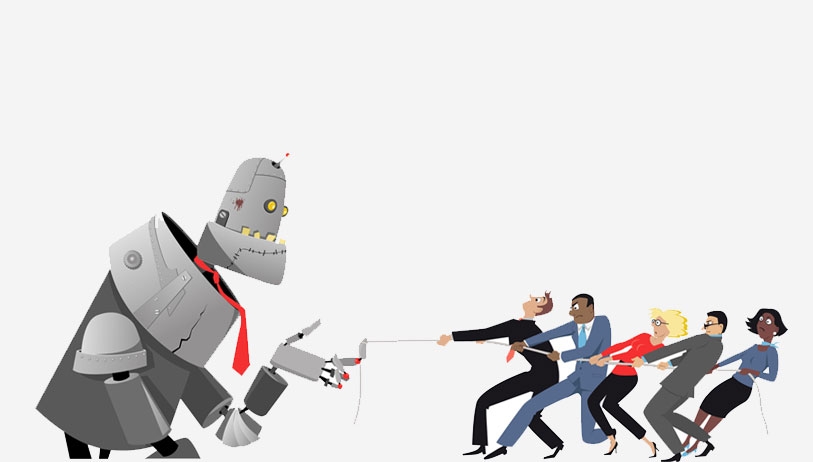 Why Will AI Never Replace All Jobs But C...
14 Jun, 2020
Clients
- Our Partners
We've built solutions for...
Contact
Us
Decode Lab is one of the raising IT companies in the country. It provides all types of IT related solutions and services. Though it has registered as a private IT company in 2018 it's human resources have long experiences in this type of business. The company has a good set up and capability to run IT business.
+ 880 1732329239

Baliadi Mansion (6th floor), 16, Dilkusha C/A Dhaka- 1000, Bangladesh