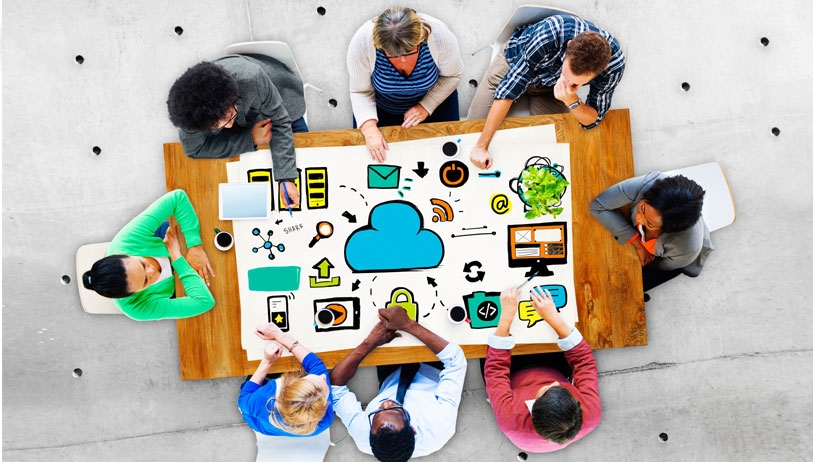 3249
|
Post By

Admin
7 Challenges of Moving Your Business to the Cloud
More and more businesses are moving to the cloud to look after their data storage needs. In fact, according to Cisco Global Cloud Index, the cloud will handle about 92% of data centre workloads by 2020. This technology is empowering businesses everywhere, from providing personal services (like web-based email) to on-demand enterprise level solutions (like Amazon's AWS).
The Cloud has eased the process of storing, accessing and analysing data in a very cost effective way, gaining immense popularity in almost every business sector. More and more companies are moving to the Cloud each year. Microsoft, for example, has decided to migrate 90% of its computing resources to the cloud by June 2017.
However, cloud computing is still a new and confusing concept for many small to medium business owners. Despite its rapid rise, the technology hasn't yet become a big part of everyone's life. A 2017 study, shows 25% IT professionals consider the lack of expertise to be a major challenge here. Two other critical concerns are security and cost management.
In this article, we are going to discuss some key issues that are standing in the way of more widespread Cloud adaptation.
1. Lack of technical expertise and knowledge

Many business owners don't understand how moving to the cloud can be beneficial. They would have even more trouble finding the expertise to transfer their existing system to the Cloud.
A lack of general understanding of Cloud technology also gives rise to many misconceptions regarding its usefulness. For example, most of people don't have a clear idea of the distinction between private, public and hybrid Clouds and which business model each is suitable for.
2. Privacy concerns
Storing sensitive business data in the cloud has always been a major point of concern. In the case of public clouds, data can be located at different places across the globe. But all reputed cloud service providers are fully dedicated to ensure that your data is safe from falling into the wrong hands.
The data stored in the cloud is encrypted and data is exchanged between the servers under secured protocols.
However, remember that an app that accesses data from the cloud can introduce weakness in the process. If your company's web apps have inherent flaws, then the cloud won't be able to prevent your data from falling into the wrong hands.
3. Data security and connectivity issues
Loss of data can be detrimental to any business. Also, any disruption in connectivity can cause major setbacks for companies that depend on the cloud for computational services. Cloud service providers take this very seriously. Generally, the data stored in the cloud is immune to small mishaps, but large system-wide outages are not uncommon.
One very recent example involved the sudden failure of AWS (Amazon Web Services) on February 28 of 2017. The incident took down a big part of the internet costing $150 million to the companies depending on Amazon's service.
4. High bandwidth cost
Though businesses can save money by relying on the cloud, the high cost of bandwidth often outweighs its benefit. Data intensive applications demand very high-speed connectivity that significantly raises the cost of using the cloud service.
5. Difficulty in cost management
The 2017 State of the Cloud Survey shows companies often face difficulties in managing cloud costs. In fact, around 30 to 45% of the budget allocated for the cloud is wasted. 53% of cloud users feel it's necessary to be able to optimize cloud use and reduce the cost.
6. Integration complexity
One of the most complex things about migrating to the cloud is to plan how the migration will be implemented. Each business is different and moving all the data and related applications over can be a very complicated process. Connecting cloud applications with the rest of the system of an enterprise must be made simple and cost effective.
However, as there is no default standard, the integration process varies depending on the type and size of business. Before integrating your system with the cloud, business needs to make sure that present applications can be scaled to the new environment. That may require the upgrading of legacy software that your business already uses.
7. Uncertainty on the ROI (Return on Investment)
Though the use of cloud has increased, it's often difficult for a company to find convincing reasons to migrate over. One main concern is not having a clear roadmap to get the most out of their investment. A clear comparative benefit of cloud over traditional server based systems is often not evident.
Conclusion
There is no doubt that cloud is the future of business infrastructure and has the potential to provide substantial benefits for businesses and organizations of all sizes. However, the challenges mentioned above show that there are still some problems for businesses in moving to cloud technology, and suggest that it may be a few more years before it becomes the universally accepted model of computation.
AI that makes images: 10 Breakthrough Te...
27 Feb, 2023
10 Breakthrough Technologies 2023...
27 Feb, 2023
Cloud services decelerate, but remain co...
27 Feb, 2023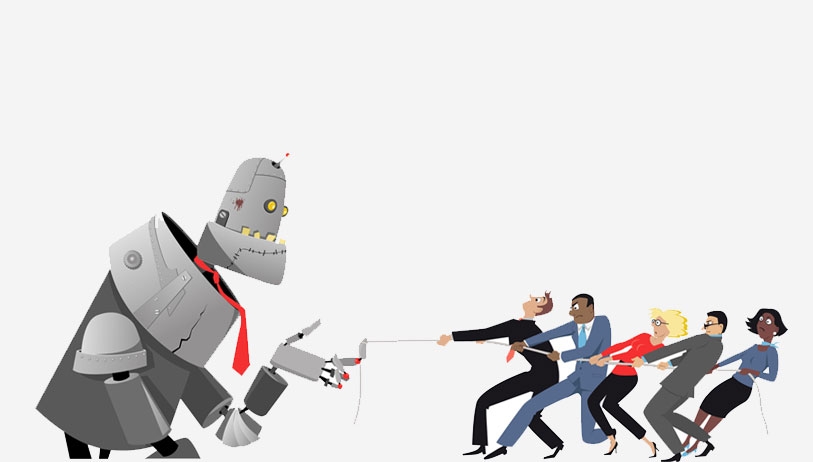 Why Will AI Never Replace All Jobs But C...
14 Jun, 2020
AI that makes images: 10 Breakthrough Te...
27 Feb, 2023
Cloud services decelerate, but remain co...
27 Feb, 2023
Clients
- Our Partners
We've built solutions for...
Contact
Us
Decode Lab is one of the raising IT companies in the country. It provides all types of IT related solutions and services. Though it has registered as a private IT company in 2018 it's human resources have long experiences in this type of business. The company has a good set up and capability to run IT business.
+ 880 1732329239

Baliadi Mansion (6th floor), 16, Dilkusha C/A Dhaka- 1000, Bangladesh