97
|
Post By

Admin
Cloud services decelerate, but remain core to companies' strategies
They may not have been Olympic competitors, but companies sure raced to the cloud during the pandemic, quickly forming a new digital identity out of necessity: hospitals swiftly turned around telecommunications between doctors and patients, restaurants implemented online-ordering options, and weekly conference-room meetings that could have been an email suddenly turned into Zoom meetings that could also have been an email.
Recent earnings calls, however, from big players like Microsoft, Google, and Amazon revealed a deceleration of cloud services. But slower growth is still growth, and the cloud remains a centerpiece of the organizations' processes.
"It's very hard to grow a large number," said Sid Nag, VP in the technology and service provider group at the market-intelligence firm Gartner. "So, you're going to see some flattening of that growth, but it's not going down by any means. It's still one of the biggest segments of growth in the entire IT services space."
Not as cloudy out!
In its latest earnings call, Microsoft announced that Azure and other cloud services revenue grew 31%—lower than last quarter's figures of 35%.
Google's cloud revenues were up 32% year over year in Q4, compared to the previous quarter's growth of 38%.
Amazon's AWS net sales were up 20% last quarter, compared to 28% in Q3. ("Starting back in the middle of the third quarter of 2022, we saw our year over year growth rates slow as enterprises of all sizes evaluated ways to optimize their cloud spending in response to the tough macroeconomic conditions," said Brian Olsavsky, Amazon's CFO during the company's Feb. 2 earnings announcement.)
Dan O'Brien, SVP of technology solutions at the consultancy Presidio, sees clients reflecting on their cloud growth, which may be contributing to the slowdown.
"There's absolutely a lot of customers that are now going back and evaluating: Should I continue to spend? Have I written applications to use this effectively? Should I rewrite them? Should I shut things down?" O'Brien told IT Brew.
Tough macroeconomic conditions aside, companies may be pausing the spending due to a lack of expertise in implementing complex cloud architectures.
"They have this backlog because they can't build the strategic plan on which apps to move and what to do with them, and they don't have the talent to be able to actually architect the right landing zones and infrastructure in the cloud," said O'Brien.
Cloud engineers are certainly in high demand to help with any pileup. A recent survey from the job-site Indeed revealed a 65% year-over-year growth in job postings for the position.
And there's also a lack of expertise for an emerging technology that has the attention of the big cloud providers: AI.
Microsoft this month announced its integration of AI into its Bing search engine and Edge browser, while Google unveiled its competitor to the chatbot arena: Bard.
"There are a limited number of companies that probably today have an idea about what they would do with some of this new generative AI that we're seeing," said Seth Robinson, VP of industry research at the nonprofit trade association CompTIA.
The kind of cutting-edge tech that's emerging is, by its nature, slow.—BH
Do you work in IT or have information about your IT department you want to share? Email bill@morningbrew.com.
AI that makes images: 10 Breakthrough Te...
27 Feb, 2023
10 Breakthrough Technologies 2023...
27 Feb, 2023
Cloud services decelerate, but remain co...
27 Feb, 2023
Cloud services decelerate, but remain co...
27 Feb, 2023
10 Breakthrough Technologies 2023...
27 Feb, 2023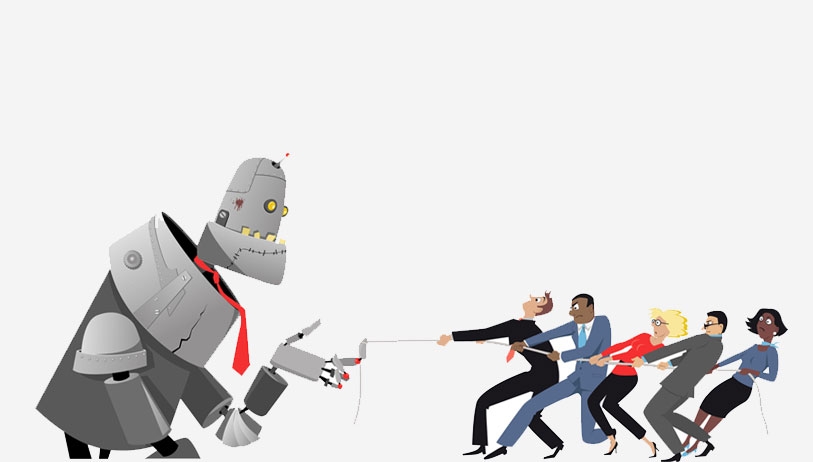 Why Will AI Never Replace All Jobs But C...
14 Jun, 2020
Clients
- Our Partners
We've built solutions for...
Contact
Us
Decode Lab is one of the raising IT companies in the country. It provides all types of IT related solutions and services. Though it has registered as a private IT company in 2018 it's human resources have long experiences in this type of business. The company has a good set up and capability to run IT business.
+ 880 1732329239

Baliadi Mansion (6th floor), 16, Dilkusha C/A Dhaka- 1000, Bangladesh