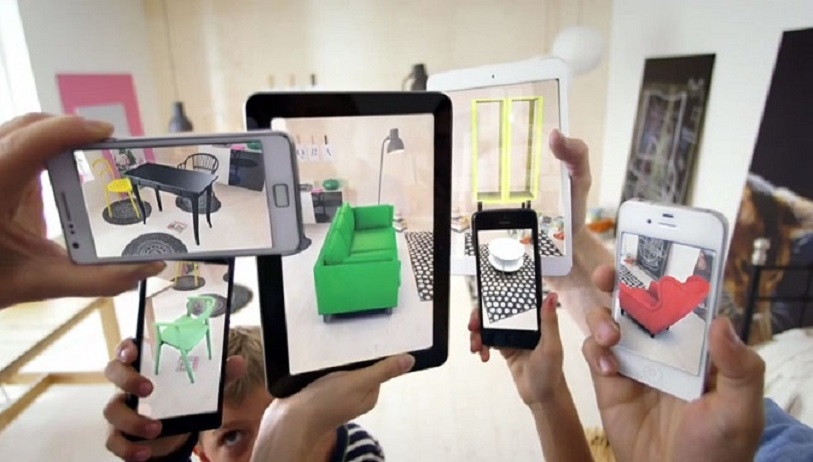 Augmented Reality is still at its nascent stage. But it has the potential to change the face of ecommerce forever. Imagine you're shopping for clothes in an online store. Wouldn't it be nice if you could try on the clothing before buying?
Thanks to Augmented Reality, now you can. At the beginning of this year, GAP announced their DressingRoom AR app. This app lets you try on any piece of clothing from anywhere using just your smartphone. Have a look:
This is just an example of the tonnes of upcoming applications of AR. Augmented Reality can give the customers an incredible shopping experience – which in turn, can take the appeal of ecommerce to a new level.
We can't even speculate all the innovative changes AR will bring into the world of online shopping. Anyway, here are the top 5 reasons why we think AR will be the key technology for ecommerce in future:
1. Superior product presentation
Planning to buy a furniture online? But how will that fit and look in your home? IKEA has an amazing app that uses AR to place a virtual furniture at any place of your home to see how it will look in real life.
Using AR, you can now make sure if the couch will look good next to your table. Isn't that amazing?
In general, AR will let customers interact with a product and get a more real feel. This will solve one of the biggest challenges of online stores.
Just as we mentioned at the beginning, AR will let you try on clothes from your home. Converse has an app that lets you check how shoes will look on your feet, using just your mobile phone.
Dulux has an AR app that lets you experiment with colours on your wall before you actually paint it.
L'Oréal released its Makeup Genius app in 2014. It allows users to virtually try different shades to their face by using the smartphone camera. Using the face recognition technology the app shows how the makeup will look like from different perspectives.
Apart from these examples, more and more similar apps are coming out every month.
There's no doubt ecommerce businesses will soon adopt Augmented Reality in a more large scale basis. People will be able to visualise and understand product features without visiting the real store.
This will increase the conversion rate to a great degree and decrease the return rate to a minimal. And all those customers who are not comfortable with buying things before trying them out will become happy online shoppers.
Currently, conversion rates for online shops range from 2 to 4% only. While the conversion rates of physical stores are nearly ten times higher. Implementing AR can narrow this gap for sure.
2. Enhanced customer engagement
For an online shop, it's especially difficult to keep the shoppers engaged. AR lets the users customise and visualise the products according to their needs. This increases engagement and decreased the number of unsatisfied customers. In fact, 40% customers are willing to pay more for a product if they can experience it through Augmented Reality.
By using AR, people can change the size and colour of a product or modify any other aspect with a single tap. This has actually made product customization even easier than in brick-and-mortar store.
Augmented and Virtual Reality appeals to all three parts of the human brain, namely the Neocortex, Limbic System and Reptilian parts. It can create a sense of presence even when the real products aren't there. As a result, products combined with Augmented Reality can influence the potential customers a lot more than pictures or videos.
A research conducted by YuMe and Nielsen shows virtual experiences can create a 27% higher emotional engagement than normal 2D or flat presentation of products. It also increases the duration of engagement by 34%. It's arguably the Holy Grail of online marketing.
3. Increasing consumer interest
In a 2017 survey by Vibrant Media, 42.9% respondents said they find Augmented Reality ads very compelling. In the same survey, we can see that traditional ads were compelling for only 2.4% of the people.
Interest in AR is increasing quickly in the consumer market. Retail Prescription's 2016 study says about 61% shoppers prefer stores that offer augmented reality experience over traditional ones. NewsCred mentioned that 30% of Forbes Global 2000 consumer-facing companies will experiment with AR and VR in 2017, to tap into that growing consumer interest.
And though Augmented and Virtual reality products have a slower growth so far, eMarketer predicts that the number of people using these immersive technologies will reach 135 million by the end of 2020 and the total market size will be of 143.3 billion USD.
AI that makes images: 10 Breakthrough Te...
27 Feb, 2023
10 Breakthrough Technologies 2023...
27 Feb, 2023
Cloud services decelerate, but remain co...
27 Feb, 2023
10 Breakthrough Technologies 2023...
27 Feb, 2023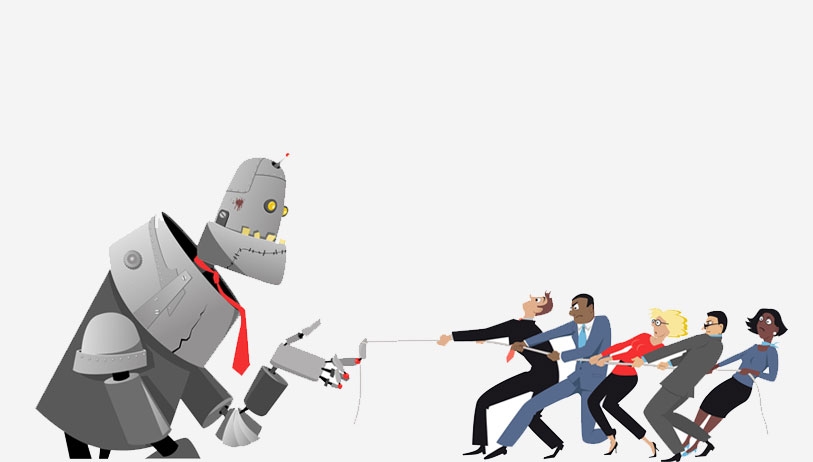 Why Will AI Never Replace All Jobs But C...
14 Jun, 2020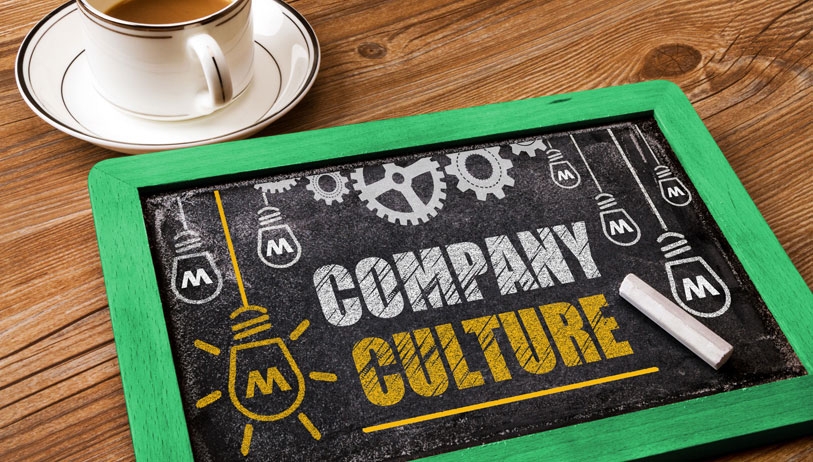 5 Tips to Develop a Company Culture for ...
14 Jun, 2020
Clients
- Our Partners
We've built solutions for...
Contact
Us
Decode Lab is one of the raising IT companies in the country. It provides all types of IT related solutions and services. Though it has registered as a private IT company in 2018 it's human resources have long experiences in this type of business. The company has a good set up and capability to run IT business.
+ 880 1732329239

Baliadi Mansion (6th floor), 16, Dilkusha C/A Dhaka- 1000, Bangladesh